We seek more than passion for real estate.
The John Buck Company welcomes people who share our vision for building enduring value by improving the places where we live and work. While we recruit at top business schools, we post career opportunities on an ad hoc basis across all roles and practice areas within the company.
To learn more, connect with us on
LinkedIn
or contact us directly at
M.B.A. Recruiting:
The John Buck Company recruits students from top graduate programs for both full-time employment and internships throughout the year.
All inquiries should be sent to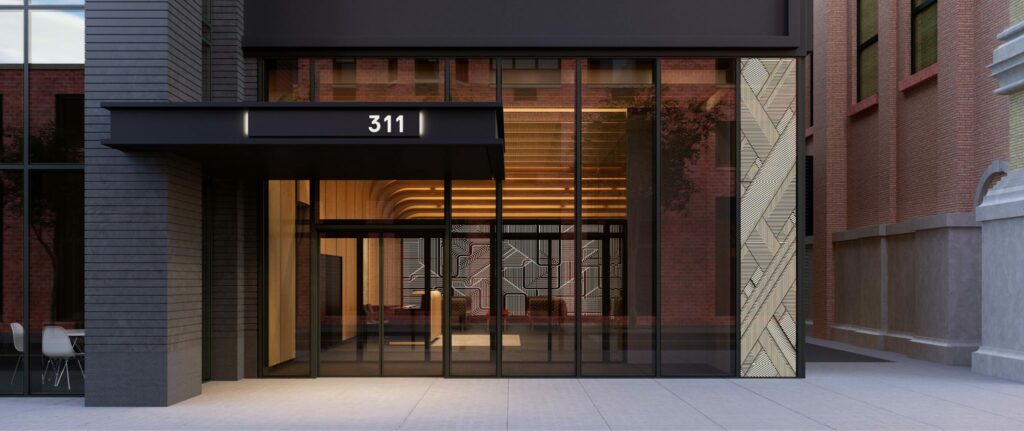 Leasing Consultant | Chicago, IL
Summary:
Main point of contact for prospective residents, demonstrate community and apartment/model and apply product knowledge to client's needs by communicating the features and benefits of the community. Manages the leasing process from start to finish and participates in outreach marketing activities to help drive occupancy and NOI at the property. Responsible for providing excellent customer service for both new and existing residents.
Leasing and Marketing:
Handles leasing activities as required, from initial prospect contact to showing prospects apartments and community and qualifying by covering all criteria (ask questions; utilize completed guest cards, explain all lease and community policies, regular follow up, etc.).
Immediately records all telephone and in-person visits in appropriate system and according to established procedures.
Has prospects complete application and secure deposits in accordance with the company procedures and Fair Housing requirements.
Inspects models and available "market ready", communicates related service needs to Property Manager and/or Leasing Director.
Demonstrates community and apartment/model and applies product knowledge to clients' needs by communicating the features and benefits; closes the sale.
Updates availability report, processes applications for approvals. (i.e., credit check, rental history, etc.) Submits processed applications to the Assistant Property Manager and/or Property Manager for approval. Follows up with applicant regarding status.
Ensures apartment is ready for resident to move-in on agreed date.
Immediately follows up with prospects that did not close and attempts to close sale again. If unable to help prospect, refers them to sister communities to meet prospect's needs.
Secures new residents' signature(s) on appropriate paperwork prior to move-in. Orients new residents to community.
Maintains detailed and accurate knowledge of all aspects of community, particularly in pricing, vacancies, lease expirations.
Gathers information about market competition in the area, prepares reports and understands real estate trends and conditions in the submarket. Shops the competitive product within area.
Supports overall marketing efforts; offer suggestions in regards to advertisements, promotions, etc. Monitors advertising effectiveness and analyze concerns that may exist with community, offers recommendations to the team.
Participates in outreach marketing activities on a regular basis to obtain prospective residents/rentals for the property.
Assists in placing, removing/updating banners, balloons, bandit signs, flags, etc. Distributes newsletters, pamphlets, flyers, other marketing materials, etc.
Assist the property team in the creation and publishing of social media content on all platforms, including Facebook, Instagram, YouTube, and other emerging platforms.
Represents the company in a professional manner at all times.
Administration
Accepts rental payments and gives immediately to Assistant Property Manager.
Prepares all leasing paperwork accurately and efficiently (i.e., applications, lease agreements and addenda, employment and credit checks, leasing move-in packets) and inputs information in software system (Yardi, RealPage) accurately and on a timely basis. Reviews with the Property Manager prior to obtaining signatures.
Maintains current resident files.
Maintains and records daily inspections for the community.
Distributes all company or community-issued notices.
Maintains accurate monthly commission records on leases and renewals for bonus purposes.
Assists management team with other various tasks as required (i.e., changes in unit status to Maintenance Team, accompany vendors/contractors to units as needed).
Consistently implements policies of the community.
Understands and complies with state and landlord-tenant Fair Housing laws and standards.
May perform administrative duties, such as maintaining tenant logs, filing, office management, and mail/correspondence.
Resident Retention and Customer Service
Receives all telephone calls and in-person visits. Listens to resident requests, concerns and comments.
Quickly completes maintenance Service Request and inform the maintenance team. Answers questions for residents about community, repairs, rent, rules, etc. Follows up on a timely basis if unable to respond to residents on all matters.
Ensures all maintenance repairs are handled satisfactorily by contacting residents with completed Service Requests on a weekly basis.
Conducts follow up with prospects and residents to establish positive resident relations.
Proactively communicates concerns and solutions to Property Manager to improve overall community operation. Maintains open dialogue with both Property Manager and Maintenance Supervisor.
Serves as a representative of the building and ownership in dealing with residents, prospective residents, vendors, city, unions and trade associations.
Contributes to cleanliness and curb appeal of the community, including walking daily tour path, model(s) and vacant units, on continuing basis.
Assists in planning resident functions. Attends functions and participates as host for any functions as directed by the Property Manager.
Essential Job Functions
Illinois Real Estate Residential Leasing Agent License is required.
Fair Housing Certification is required, prior to touring prospects.
Demonstrates an ability to support and contribute to community team in a cooperative and respectful manner.
Demonstrates strong oral and written communication skills.
Operates telephone, personal computer/keyboard, Microsoft Office including Word and MS Outlook, community software (Yardi, RealPage).
Must possess a positive attitude and the ability to work under pressure in a professional, efficient and effective manner.
Participates in training to comply with new or existing laws.
Ability to work a flexible schedule, including evenings and weekends.
Two (2) years' experience in previous relevant customer service.
Neat, clean, professional appearance at all times throughout the workday and/or whenever present at the community.
Complies with expectations as demonstrated in the employee handbook.
Demonstrates ability to diffuse and respond to customer concerns to avoid escalation of the problem.
Successfully passes drug test.
Performs other related duties as required and follows all Company Policies and Rules. (Related duties, as required, are duties which may not be specifically listed in the position description, but are within the general occupational series and responsibility level typically associated with the employee's class of work.)
To learn more and apply for these positions, please submit your resume to
Equal Opportunity Employer
The John Buck Company ("TJBC") is an equal employment opportunity employer. TJBC's policy is not to discriminate against any applicant or employee based on race, color, religion, national origin, gender, age, sexual orientation, gender identity or expression, marital status, mental or physical disability, and genetic information, or any other basis protected by applicable law. TJBC also prohibits harassment of applicants or employees based on any of these protected categories.