We seek more than passion for real estate.
The John Buck Company welcomes people who share our vision for building enduring value by improving the places where we live and work. While we recruit at top business schools, we post career opportunities on an ad hoc basis across all roles and practice areas within the company.
To learn more, connect with us on
LinkedIn
or contact us directly at
M.B.A. Recruiting:
The John Buck Company recruits students from top graduate programs for both full-time employment and internships throughout the year.
All inquiries should be sent to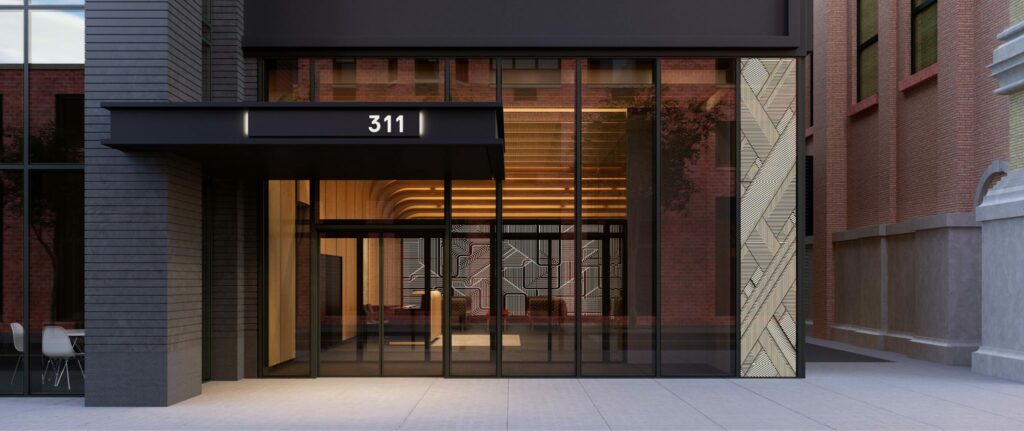 Residential Service Coordinator | Boulder, CO
Summary:
The Resident Services Coordinator position greatly contributes to the residential experience through customer service, overseeing building amenities, assisting with leasing as needed, as well as supporting the management team with invoice payments, work orders, resident relations, leasing and marketing.
Duties and Responsibilities:
Create and tracks work orders to ensure that work is completed in a timely fashion, and all work orders are accounted for and closed appropriately. Also manages the Welcome Packet by uploading and editing content as needed. 
Assists in the move-in and move-out process, including orienting new residents to the community, ensuring move-in paperwork is signed, sending any required move-out information to residents who have given notice and coordinating unit walks if required.
Answers residents' questions, concerns and assists them with their needs, ensuring all requests are followed through and completed. 
Handles renewal pricing and tracking; submits pricing to Property Manager, Vice President and Asset Management for approval
Sends renewal offer letters to residents; assists in performing follow up to meet lease contract deadlines
Assists with uploading and coding invoices, financial reporting and vendor follow up.
Works with management, leasing and maintenance teams in a cooperative and mutually supportive manner.
Maintains a shared calendar with site team to keep key players apprised of amenity bookings and elevator move-ins and outs.
Assists in handling any difficulties that residents' experience and directs them to the proper person.
Assists onsite team with booking amenity spaces and elevators for move-ins and outs.
Coordinates move-ins with the leasing staff to assure a coordinated and smooth transition.
Follow-up of service requests to ensure that residents' work has been completed and that residents are satisfied with the results.
Places follow-up phone calls to residents within one week after they move-in to ensure that residents are satisfied and follows-up on any comments.
Prepares for approval of all written correspondence to residents and submits to the Property Manager.
Informs the Property Manager of any resident concerns or occurrences in the building that are not standard.
Performs other related duties as required and follows all Company Policies and Rules. (Related duties, as required, are duties which may not be specifically listed in the position description, but are within the general occupational series and responsibility level typically associated with the employee's class of work.)
Minimum Education and Experience:
High School degree required.  Requires at least two years' experience in previous relevant customer service role. Requires basic computer skills.  Strong organizational, customer service and communication skills are essential. Essential licenses and/or certifications required prior to touring prospects.
Working Conditions:
Work is normally performed in an office environment at a property.
Tenant Service Coordinator | Chicago, IL
Summary:
This position is responsible for answering all incoming telephone calls and routing them to the appropriate party, managing invoice payments, tenant billings, cash receivables and customer service.
Duties and Responsibilities:
Greets all office visitors and answers/directs all phone calls. Forwards phone calls when not at desk to either Assistant Manager or Security.
Sorts and distributes office mail; ships packages via overnight courier.
Receives all tenant service requests and, in a timely manner, directs them to the appropriate building personnel. TSC should strive to report all service tickets to appropriate team members within 15 minutes of receiving the request.
Creates and tracks service tickets to ensure that work is completed in a timely manner, and all service tickets are accounted for and closed appropriately. Also manages the work order data base by adding/deleting tenant users as required and trains new tenants on how to navifate the work order system.
Assists in creating and obtaining work authorization forms.
Maintains the emergency contact database by adding/deleting contact information as necessary.
Prepares tenant monthly statements. Handles tenant account inquiries.
Prepares on-site documentaion related to purchasing, invoice billing and payment, and corresponding batch reports.
Completes and maintains all standing purchase orders for all service contracts and recurring payments to vendors. 
Maintains office: including filing (electronically and physically), lost and found, building facilities reservations, office supplies and kitchen supplies/stocking.
Maintains certificates of insurance for the vendors and tenants.
Assists with coordination of all tenant events. Including, but not limited to, conference room rentals.
Responsible for disbursing and monitoring special requests for night janitorial services and othr vendor related activities as directed by supervisor.
Responsible for tracking all after-hour activities and disbursing daily calendar to all appropriate parties.
Primarily responsible for proper operation of all office equipment including but not limited to telephone system, facsmile, postage machine, copiers, kitchenette equipmen and conference room equipment.
Minimum Education and Experience:
High School equivalency required. Some college, an Associate or Bachelor degree required. Experience in real estate accounting and/or property management is a plus. 
Required Licenses, Certificates or Knowledge:
Must be familiar with basic word processing and spreadsheet software, preferably MS Word and Excel. Also, must understand basic accounting concepts and be proficient in the use of accounting software.
Working Conditions:
Work is normally performed in a typical interior/office work environment.
Employer's Rights:
This job description does not list all the duties of the job.  Incumbents may be asked by their supervisors or managers to perform other duties.  The employer has the right to revise this job description at any time.  The job description is not a contract for employment, and either the incumbent or the employer may terminate employment at any time, for any reason.
To learn more and apply for these positions, please submit your resume to
Equal Opportunity Employer
The John Buck Company ("TJBC") is an equal employment opportunity employer. TJBC's policy is not to discriminate against any applicant or employee based on race, color, religion, national origin, gender, age, sexual orientation, gender identity or expression, marital status, mental or physical disability, and genetic information, or any other basis protected by applicable law. TJBC also prohibits harassment of applicants or employees based on any of these protected categories.