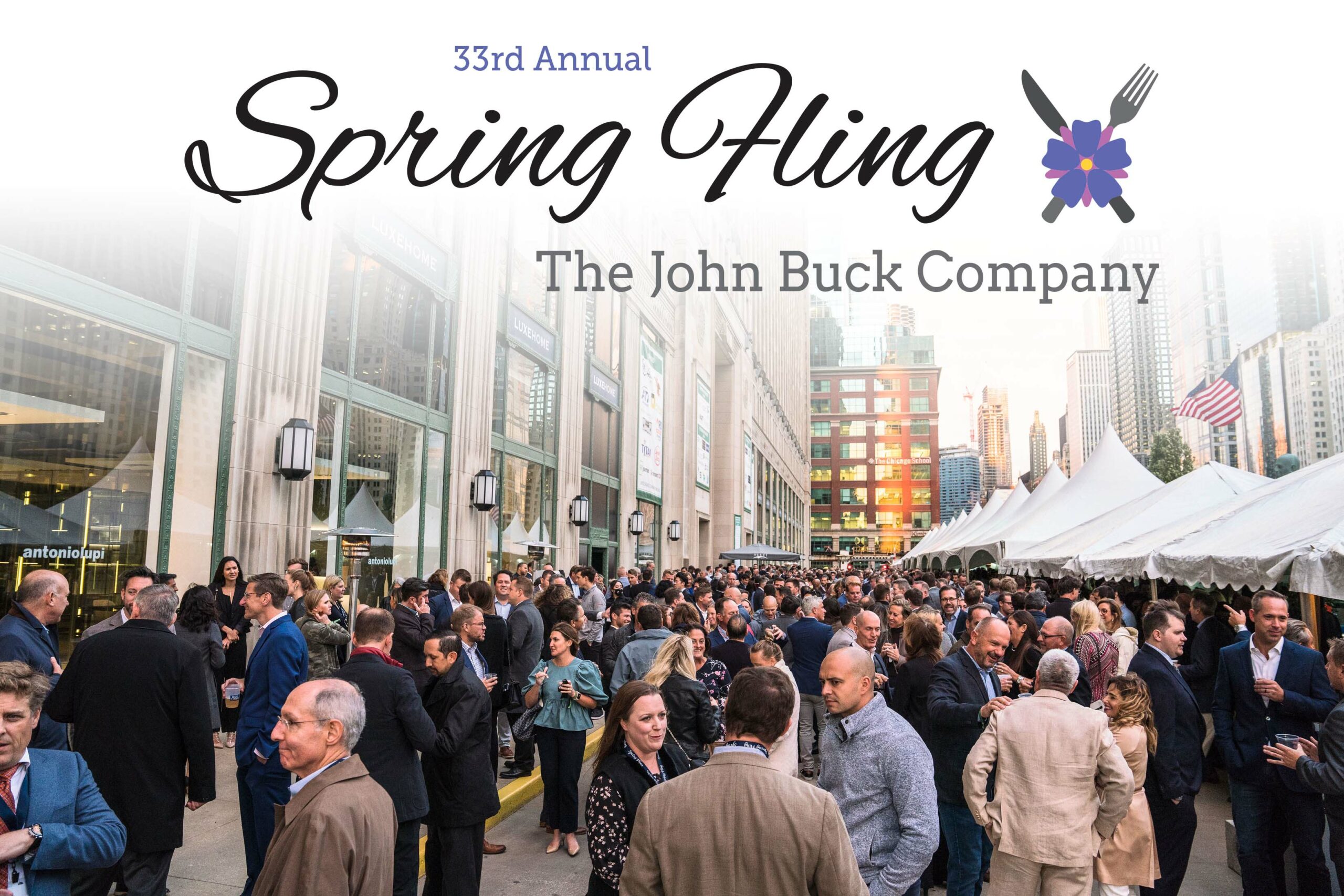 ABOUT SPRING FLING
It started as a small gesture among friends. In 1988, John Buck and several founding partners found themselves at a beer garden one sunny spring day. Not wanting to totally waste the afternoon, John suggested they make the outing a charitable function. Everyone put $50 into a baseball cap, then wrote their favorite youth or education program on a slip of paper and put it in a second cap. The moment a waitress pulled the winners, Spring Fling was born.
Today, The John Buck Company's Spring Fling stands as the premier charity celebration in the Chicago Real Estate community. Over the past 30 years, Spring Fling has raised 1,800 attendees annually.
The 2022 Spring Fling 50/50 Raffle Winner is Judy Brown.