Investing in ESG to develop buildings. And neighborhoods.
 We built the nation's first LEED Core & Shell Gold certified high-rise office building. Nearly two decades ago.
Committed to technology, we developed and continue to manage the first building in all of North America officially certified in both WiredScore and SmartScore at the platinum level.
We benchmark all JBC-managed properties for electricity consumption through the EPA's Energy Star program.
Our Foundation and its signature Spring Fling event has raised over $20 million for
Chicago-area charities.
For decades, we've incorporated ESG (Environmental, Sustainable, and Governance) principles into our operations because they align with our focus on enduring value.
Investing in these practices adds to costs per square foot, but it returns major dividends over the long run, including how our work enhances the quality of life in local neighborhoods.
A proud leader in Sustainability, Health and Wellness.
For nearly two decades, JBC has advocated LEED construction practices. In 2005, 111 South Wacker opened as the nation's first high-rise office building to receive LEED Core & Shell Gold.
More recently, we have adopted WELL Building Standards that assess how we optimize design and operations for human health and well-being.
As a longtime US Green Building Council Member, JBC designs, constructs, and manages buildings that promote energy efficiency. Our buildings are healthy, thriving, and environmentally responsible places to live and work. We benchmark all JBC-managed properties for electricity consumption through the EPA's Energy Star program, reviewing and updating their profiles each quarter.
Committed to Future-Proofing Buildings
Committed to technology, The John Buck Company invests in high-performing architecture that supports and attracts occupants while easily adapting to environmental and technological changes.
JBC's latest office development and corporate headquarters, 151 North Franklin, is the first building in North America officially certified both WiredScore and SmartScore Platinum. 151 North Franklin uses technology to drive connectivity and occupant experience using cutting-edge platforms, best in class communications, and a web-enabled building management platform.
WiredScore Portfolio
JBC is pleased to have been recognized by WiredScore as a WiredScore Portfolio. We are one of the first companies globally to be awarded for our commitment to delivering best-in-class connectivity across our portfolio of buildings.
Building better communities: The John Buck Company Foundation
Since inception in 2003, The John Buck Company Foundation has donated over $20 million to support over 400 Chicago-area children and family organizations with strong commitments to education and well-being of our youth. Additionally, the JBC Foundation supports organizations which have active employee participation channeling that in the form of financial contributions and services.
The major source of funding for grants and donations is our Annual Spring Fling event, which is traditionally held in June.
Structured for giving back: The Civic Involvement Committee
At The John Buck Company, we take a holistic approach to improving both our internal and external communities. We created a ten-employee Civic Involvement Committee (CIC) to strategically manage our charitable efforts. CIC oversees the company's Corporate and Foundation charitable giving supporting families and children in the Chicagoland area with a concentration on education in some of Chicago's most underserved neighborhoods. 
The CIC not only manages our charitable giving, it also provides employees with opportunities to give back through a Volunteer Day with local schools or park programs, assembling school supplies for back to school programs, playing Santa for Holiday Gift programs, and supporting other JBC employee programs like Spooky Zoo at the Lincoln Park Zoo.
With extraordinary levels of employee participation in every aspect, The John Buck Company Foundation has become an integral part of our organization.
Spring Fling: From $50 in a ball cap to more than $15M in donations.
It started as a small gesture among friends. In 1988, John Buck and several founding partners found themselves at a beer garden one sunny spring day. Not wanting to totally waste the afternoon, John suggested they make the outing a charitable function. Everyone put $50 into a baseball cap, then wrote their favorite youth or education program on a slip of paper and put it in a second cap. The moment a waitress pulled the winners, Spring Fling was born.
Today, The John Buck Company's Spring Fling stands as the premiere charity celebration in the Chicago Real Estate community. Over the past 33 years, Spring Fling has raised more than $15 million for Chicago non-profit organizations. What started as six people ponying up a few hundred bucks now draws over 2,600 attendees annually.
Amate House
Automotive Mentoring Group
Big Brothers Big Sisters
Boys Hope Girls Hope
Breakthrough
By The Hand Club
Chicago Children's Theatre
Chicago Dance Institute
Chicago Jesuit Academy
Chicago Youth Centers
Children's Home & Aid Society
Condordia Place
Erie House
Fill a Heart for Kids
Friends of the Children
Gads Hill Center
Girls in the Game
Hephzibah
HighSight
High Jump
Horizons For Youth
Jumpstart
Little Kids Rock
Marillac St. Vincent
Mercy Home for Boys & Girls
Montessori School of Englewood
Off The Street Club
Pitch in Program (Wood Family Foundation)
Providence Englewood Charter School
Ruth Page Dance Academy
Special Olympics Chicago/Special Children's Charities
Step Up
Tutoring Chicago
Union League Boys & Girls Club
WITS
Year Up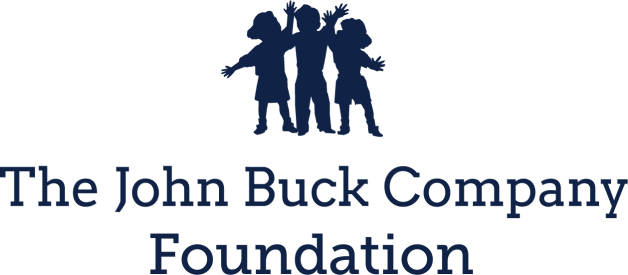 2021
---
151 North Franklin and 155 North Wacker have earned the highest of SmartScore certification at the Platinum level.
---
 2020
---
151 North Franklin, 155 North Wacker and The Rookery have earned a WELL Health-Safety Rating (committed to implementing evidence-based strategies to address a post COVID-19 environment).
---
2019
---
3Eleven was the first multi-family building in the Midwest to earn a Fitwel One-Star certification, which assesses design, development, and operations strategies that support the physical, mental, and social health of its residents.
---
2018
---
151 North Franklin
was the first high-rise office building in the nation to receive WELL v1 Core & Shell.
---
2014
---
The Rookery
(Historic Landmark) earned LEED Gold for existing buildings operations and maintenance.
---